In honor of Mother's Day, we are celebrating all the beautiful, powerful, & strong mamas of the Physique 57 community. We see you & we honor you…today & every day!
Each motherhood journey is unique & special in its strength. One thing that is true for all is that time is limited. Finding time to work out may not happen every day, and that's ok.
If you've ever wondered how a fit-pro mama gets her workout in, check out this video and see how Physique 57 Trainer Courtney Tilford Uyar makes the most of every minute with her little guy, Cooper.
What does it mean to be as Strong as a Mother? We asked our fierce Physique 57 #mama trainers to share what it means to them.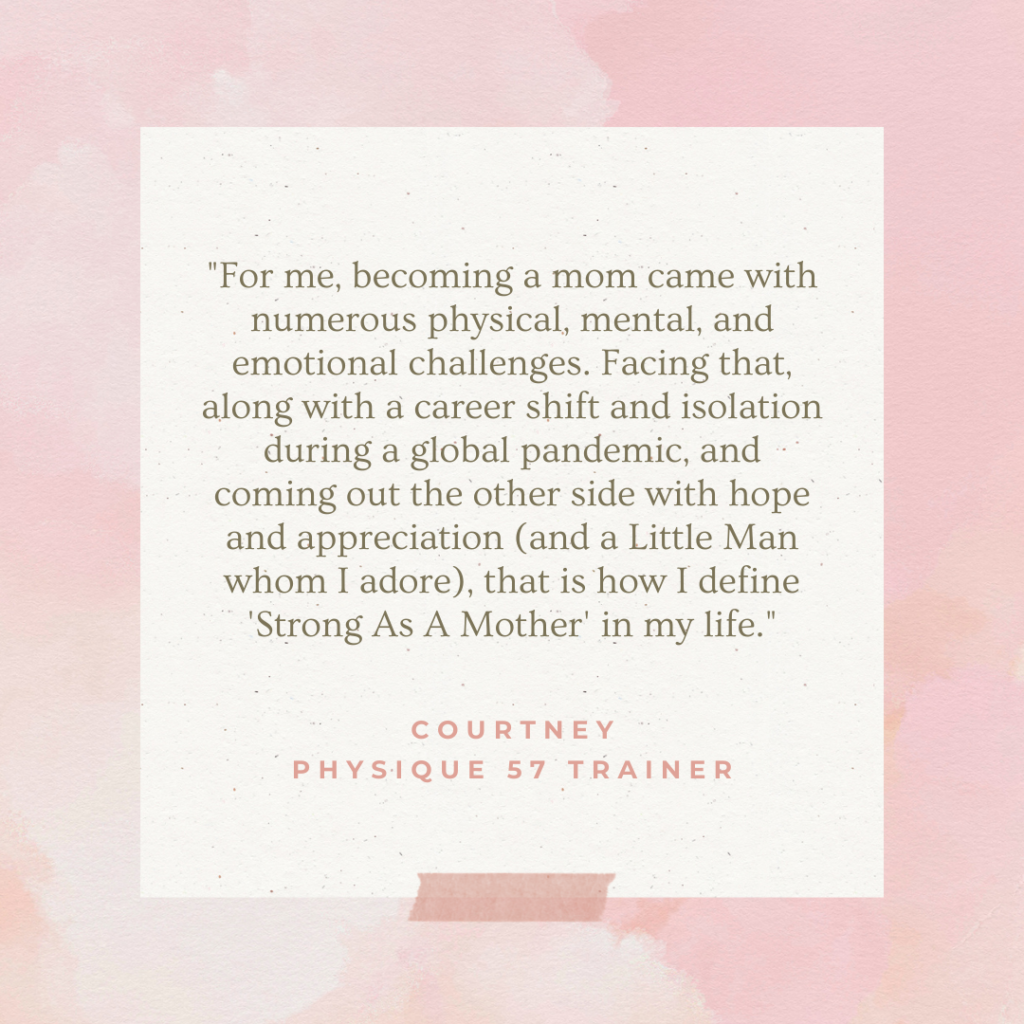 Remember to join us for your Strong as a Mother Fitness On Demand program ~ 10 days of energizing & empowering workouts all led by Physique 57 mamas! These super effective & efficient routines are designed to sculpt your total body quickly & fit into your busy schedule. You give so much strength, energy, & love to your family ~ this program is all about you. Join us.

Wherever you are in your motherhood journey ~ and we know every journey is different ~ we are thinking of you and sending all our love.